4 Songs from Horse without a Cause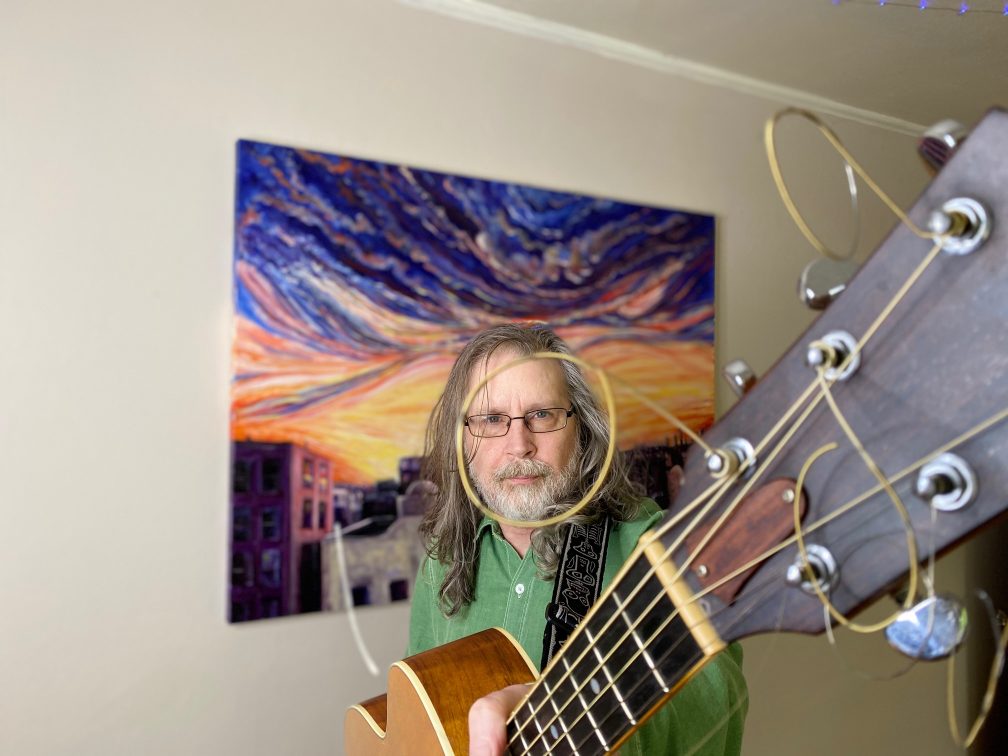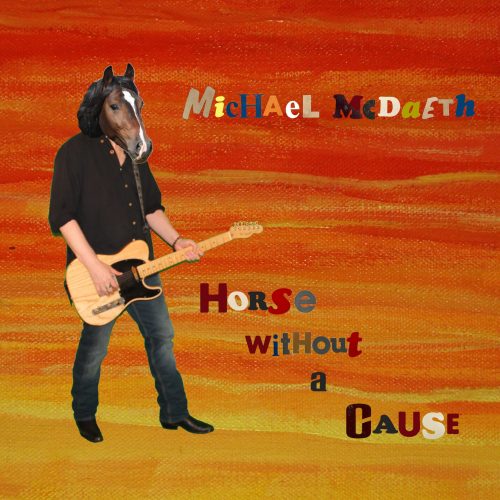 Horse without a Cause is McDaeth's (Mc-Day-eth) first official release since his sprawling 7 disc 49 song 2012 release The Socket Set. Horse is somewhat of a departure for McDaeth who eschews the wild anything goes expression of many of his earlier records for a more measured reflective approach. The instrumentation remains much the same with every cut on the record having a live performance of vocals, guitar & oftentimes a harmonica as its base. Some songs were left as is while others were dressed up with drums, bass, guitars, keys, and mandolin. The overall sound is a range of acoustic alt/pop/rock/country with a few exceptions as well as the keys giving some songs a 60s vibe.
A few years ago Michael was planning to record an album that explored his life growing up in northern Minnesota with horses and a cowboy dad as well as the music he was exposed to at the time. In the early days his cowboy dad controlled the music and it was almost exclusively Country-Western: Hank Williams, Marty Robbins, Buck Owens and all the rest. In those days isolation was real. He heard more 40s Big Band (another one of his old man's favorites) and Burt Bacharach than Bob Dylan or The Beatles. 
Eventually he was exposed to all that 60s music as it was everywhere in the 70s and he loved it, especially the aforementioned Dylan but it was punk that grabbed him and inspired nearly everything he's done as a singer songwriter since: including his time in the early nineties with his band Weeds Peterson.
Fast forward to 2018 McDaeth woke to find he had lost his ability to walk overnight. If that shock wasn't enough he found out he had a tumor on his spine caused by an incurable cancer called multiple myeloma. Over the next year he endured radiation, chemo and a bone marrow transplant all while learning to walk again. He kept writing songs hoping he'd get the chance to make another record if he was lucky enough. 
Well, he was lucky enough and after everything he went through he was looking to connect and have meaningful fun with this new record. Horse without a Cause is in part an homage to the days and music of his youth combined with his experience with cancer, learning to walk again, and facing his death.
Horse without a Cause is available as a digital download and Compact Disc at Bandcamp. At some point streaming everywhere and McDaeth is planning on a vinyl release later this year as well as touring when things open up.
Featured Music Video: The title track for "Horse without a Cause"
About: Featured Music Video
This little acoustic pop rock toe-tapper with riffing harmonica is a funny take on a not so funny premise: That with the rise of robots and artificial intelligence, humans are fast approaching the point horses were at at the turn of the last century with development of the combustion engine. 
Will we be put out to pasture? Perhaps we'll realize what we do is not who we are and we'll find our true cause. Sing along – the lyrics are below.
Song written and recorded by Michael McDaeth
Shot on location in Australia by filmmaker John Morrison
Starring Catee the Horse and Doris the Horse and Noel the Human
Big thanks to John Morrison, Catee Morrison, Noel Turnbull, Terry Turner, Neroli Palmer and Doris and Sandy.
Michael McDaeth (Mc-Day-eth) was born in Mankato, Minnesota. He grew up in northern Minnesota on a quasi-homestead with horses and a cowpoke dad. In 1987 Michael moved to Seattle and studied acting at the Northwest Actors Studio. During this period he discovered his passion for music and began a lifelong pursuit of writing songs and performing as a solo artist and in the band Weeds.
McDaeth has recorded and released many albums over the years. He is also the author of two novels Roads and Parking Lots which is based largely on his life growing up on the homestead and generally making a poetic mess of his early adult years and Under Protest which is darkly comic take on his experience filming a protest singer at the WTO protest in Seattle in 1999.
In 2018 Michael was diagnosed with an incurable cancer called multiple myeloma. He wrote a memoir about his experience titled Love Trust Gratitude Healing: Turning a Battle into a Dance and making Peace with Cancer where he shares how even with extreme confrontations like cancer one can experience profound spiritual and emotional healing even when one is struggling to heal physically.
"Hey sweet nothing I can see you on the wall will you come down if I promise you a song that goes for the heart that goes for the soul." MM